Christmas time means warm coziness, candles and presents, the smell of Christmas trees and the glow of lights.
We think of baked apples, mulled wine, Christmas tinsel, Christmas scenes, fairy lights, marzipan, wishing lists and, of course, Christmas cookies!
Think of the mess created in the living room on Christmas day: There you will find happiness and joy wrapped in the most glorious mess in the world. Enjoy it together with your beloved ones.
Do not clean up too quickly.
Our time we spend together is the most precious thing we have on earth.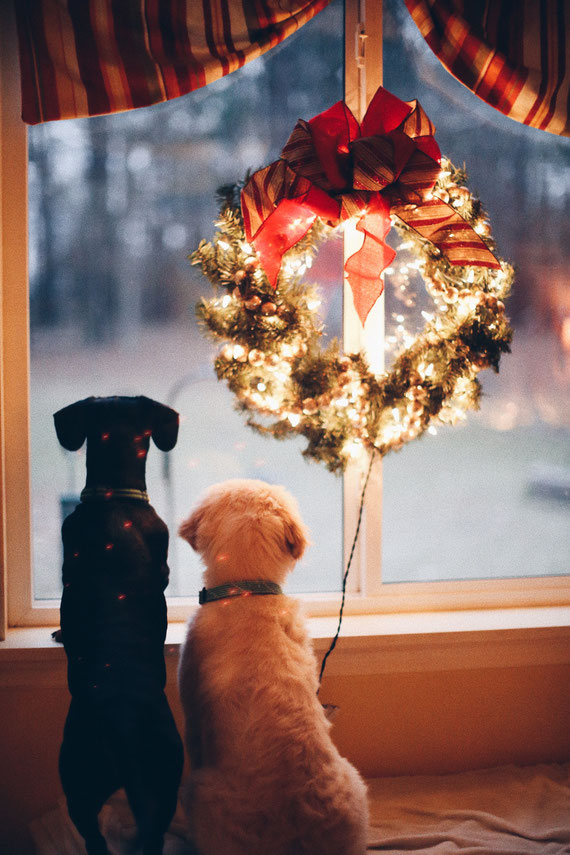 So take advantage of the pre-Christmas season and bake cookies together with your grandma, grandpa, aunt, uncle, daughter, son, mom, dad and friends!
It's cookie time!
Pawsome Speculoos Cookies
Spekuloo consists of a classic shortbread dough refined with a special blend of spices and almonds.

Ingredients for approx. 40 pieces:

    150 g butter  
    125 g brown sugar  
    1 egg (size M)
    1 tsp ground cinnamon  
    1 pinch of ground cloves  
    1 pinch of ground cardamom  
    1 tsp grated organic lemon peel
    60 g ground almonds  
    300 g wheat flour  
   1 tsp baking powder
 
How to:
Beat butter, sugar and egg with the whisk of a hand mixer for at least 10 minutes until fluffy. Stir in spices, lemon peel and the ground almonds.
 Mix flour and baking powder and stir in.
Form dough into a ball with your hands, wrap in plastic wrap and chill for about 1 hour.
Roll out dough on floured work surface until approx. 4 mm thin. Cut out dough with different Christmas motifs (e.g. dogs ;) ). Knead leftovers over and over again.
Place Spekulatius on baking sheets lined with baking paper and cool for approx. 2 hours.
Bake the trays one after the other in a preheated oven (electric oven: 200 °C/fan: 175 °C/gas: level 3) for 10-12 minutes. Remove and let cool on a cooling rack.
Enjoy!!